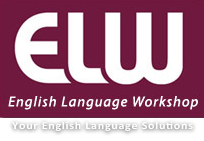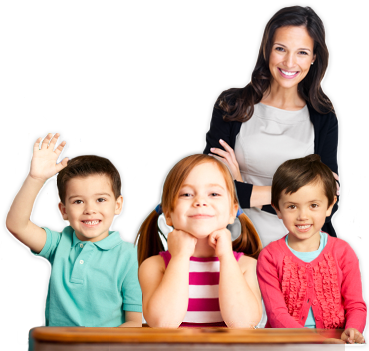 Dave
Dave has 10 years of training and language teaching experience in Singapore and Malaysia.
He is multi-lingual and has extensive experience crafting teaching methods for language training. Dave has been selected to present in International English Conferences such as ICELT and MELTA. He was involved in the training of Certificate and Diploma in TESOL programmes in Singapore and Malaysia. He has been involved in corporate trainings for companies such as Seagate Technology, Courts and Chartered Semiconductor. His vast experience in Engineering and language gives him the advantage in planning language trainings that are very effective for various industries. He graduated from University of Birmingham with a Master in TEFL/TESL. He is a Nanyang Technological University Singapore graduate in Mechanical Engineering and also holds a Master of Science degree in logistic and supply chain management. He is also involved in motivational trainings as an NLP trainer in the region.
Dip TESOL (UK), Cert TEFL (UK), Cert T.Grammar (Singapore), B.Eng (NTU, Singapore), Post Graduate Diploma in Education (NIE, Singapore), MSc Logistics (NTU, Singapore), MA TEFL/TESL (U.Birmingham, UK), Master Practioner NLP (Singapore).

MDM. WONG KC
Formerly a Southern Regional Manager in an IT firm, she has 15 years of experience, coaching and training her staff of various department in the whole of Johor. Thus, her never-ending dedication has earned her the name 'DEDICATED IRON LADY' at work. Training and coaching has been her love ever since and has earned the trust of Malaysia Timber Industry Board, Courts Mammoth just to name a few to coach them in English.
She owns an English Language tuition centre and welcomes everyone who wishes to enhance their English Language proficiency. She is also the President of Toastmasters Club in Gelang Patah.
Diploma in TESOL (Singapore), TKT (University of Cambridge, UK), Train the Trainer Certification (PSMB), Certificate in English Language Teaching (Singapore)

ENCIK SHAHRUL BIN FADZIL
Encik Shahrul, a respectable and diligent English teacher has 15 years of teaching and lecturing experience under his belt. Now a trainer, he is the preferred choice of PTP (Port of Tanjung Pelepas and the Customs and Immigration dept of Tanjung Kupang and CIBA Vision, just to name a few. To him, nothing is impossible when one puts effort in what they're doing and if there is a will, there is a way. He continues to impart his invaluable knowledge to anyone who is willing to listen.
Degree in TESL (M)

Mr. CHAN WH (KC)
A journalism graduate from the prestigious University of Southern Queensland, Australia and a former STAR reporter, Mr. Chan attempts to apply creative thinking to improve on individual writing skills. He obtained his TESOL Diploma with Distinction five years ago and has been coaching and lecturing. He hopes to improve the language through understanding the weaknesses of the individual. He derives his satisfaction from the vast improvements of his students especially in public speaking and creative writing. Prior to that, he is actively involved as a member in the prestigious Toastmasters' club. He also teaches in ELS to Access Programme supported by the American Embassy and Dr Mahathir's scholarship.
Bachelor of Mass Communication (Journalism), Diploma in TESOL (LTTC), Certificate of Practical Teaching (Singapore)

Shoba Sumithran
Shoba Sumithran obtained her TESOL Diploma with Distinction, and is currently a trainer for Diploma in TESOL, Certificate in TESOL for after school students, and also adults on a one to one and group basis. She also tutors some of the sales and customer service staff, by helping them improve in their English speaking and reading skills. She has taught Conversation English to Korean Engineers who are working with Kiswel Pasir Gudang; staff of Penawar Hospital, Pasir Gudang , Engineers of Sime Darby and Volvo Malaysia Sdn Bhd (Johor Bahru). Shoba has very high goals and plans for the future. She has achieved her lifelong ambition and that is to be a teacher. She is now pursuing her MA in TESOL (Nottingham University Malaysia Campus) so that she can be a trainer not only physically, but also online to people all over the world who wish to upgrade themselves in their English Language.
Diploma in TESOL (Singapore), MA in TESOL (UK) - pursuing

Copyright © 2001-2016 English Language Workshop. Web design by
xantec solutions
.