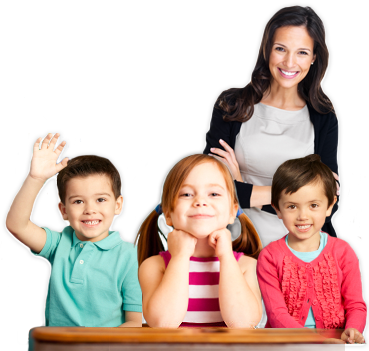 Introduction
Tired of paying for trainings that uses language materials that do not benefit your staff directly? Training that is conducted in silo without putting your company's needs in context. Grammar rules that are taught in training that does not teach your staff on how to use it to improve office productivity. Join us to find out how we use TESOL methods to impart the secrets of training trainers and language teachers to enhance your corporate needs without the conventional padding and lengthy training methods. Learn language direct from the source itself.
EFL Group have been involved in language training over the past 10 years. Our partnership with The TESOL Training Centre (TTTC) Canada was formed in 2005 where we have been actively involved in the development of TESOL trained teachers and tutors across the region. The TESOL Training Centre provides a wide range of training and development courses for teachers /tutors /lecturers /trainers from Government Schools, Language Schools, Enrichment Centres, Early Childhood Centres, Tuition Centres and Business Schools. Our wide range of courses include General English Courses for International Students, Business English, IELTS, TOEFL, TOEIC and Enrichment Courses like Phonics, Phonetics, Grammar and Vocabulary.
In terms of corporate training we offer a very different perspective in language training that is not seen in conventional corporate training entities which are not language trained. With TESOL training background we offer clients a more contextual language learning experience. Our well-known ESP programmes have been very effective for corporate client throughout the region including Malaysia. As TESOL Malaysia is involved in the training of TESOL trainer and language teachers itself, we are at the forefront of language teaching when it comes to delivering your language solution needs. We have conducted the corporate programmes like the "The Meeting" and "Speak with Sparks" involving presentation skills into actual company agenda instead of the conventional non-related training programmes that are conducted in silo where the immediate benefits are not translated into staff effective use of language in the workplace directly.
The TESOL based corporate training can help you to save time and money by providing effective customized in-house English training courses and corporate training workshops for your staff. Our enjoyable skill based courses presented at your office will increase your productivity and profits.

Group Lessons
TESOL Malaysia specializes in tailor made courses for your staff. We customize training programmes to train your staff to improve their written or oral skills in the area of handling Customers, Presentation skills, Negotiations skills etc. Small group teaching, with up to 8 students per class for executives or up to 25 students per class for non-executives training, is the most efficient way to rapidly improve their English standard - and their return to your company.

Individual One-To-One Training (ESP)
Do you have member of staff whom you think they should perform better in communication skills? Is communication in English a problem for them? Have their job duties required them to communicate more fluently in English?
If so, you may want to consider investing in our individual one-to-one training to quickly bring them up to scratch and for you to reap the benefits of their enhanced communications performance to improve your productivity and profits.
Since this is one-to-one tuition, your staff member has 100% of the trainer's time with immediate correction and feedback, so learning is far more efficient than in the traditional group setting. It is the most cost effective solution for rapid improvement of English for your important staff.

Benefit of Corporate English Training
Unlike some other companies or schools, all our courses are tailored to your specific needs, so you can be sure that you get your value for money. We carry out Oral and paper assessment covering Grammar, Vocabulary and Pronunciation. Courses are then individually developed for either the individual staff member or staff group. Test results, attendance records and progress reports back to management are a key element of our service.
Our English lessons are varied and interesting and cover all areas from social Conversational English, Business presentation skills, and Business meeting skills, Interview skills, Effective English business writing, Pronunciation, Intonation and Grammar.
We train TESOL Trainers and Language Teachers in the region; we know what it takes to enhance your language skills directly. Come find out more from us today.
Copyright © 2001-2018 English Language Workshop. Web design by
xantec solutions
.