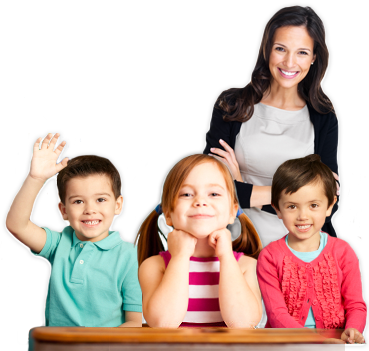 Introduction
ELW (English Language Workshop) was incorporated in 2001 with the aim of bringing in quality education in English to students and teachers in Malaysia. Our methods have been proven as we are in our 10th year in training and coaching teachers of all ages. Like an English saying affirms, 'Knowledge is power'. We strive to cooperate with more service industry players/ personnel to propel them to service excellence thus, fulfilling the 1Malaysia dream.
GP was incorporated on 1st April 2001, GP was established with the aim to strengthen Malaysians' English proficiency in and around Johor Bahru especially Gelang Patah. With the success of children's phonics programme, GP continues to expand rapidly with their comprehensive training programmes, customizing and personalizing to different individual and company needs.
Our Clients:
Agilent Malaysia / Singapore (Now known as Avargo)- ACCPAC Asia Pacific (Singapore)- Air France- KLM Airline (Malaysia, France, Holland)- Airtime Management Production (Astro's Radio Segment)- Asia Insurance Berhad-AirAsia Sales Team-Auto Bavaria Malaysia (BMW)- Board of Airline Representatives Malaysia-B.A.T Bhd-Brunsfield Malaysia-Betamek Malaysia-BioTech Malaysia (B.E.S.T Program)- CGG Veritas-Citibank Berhad- Courts Mammoth - Ciba Vision - Cyberport -Daimler Mercedes- Deluxe Circle -ERM Asia Pacific (participants from 7 countries)- Etiqa Maybank-EON Bank/Hong Leong Bank Merger – Customers Service-EPI Dermatology-Explorer Tourism Network- FMC - Flextronics -F & N Malaysia-FJ Benjamin-Gandour Malaysia-GIVI Asia-Groupe SEB Asia Pacific-Hewlett Packard Malaysia- Hospital Penawar -InnoBio Ventures-IKEA India- IOI Loders Croklaan -JP Kenny Malaysia- Jana DCS @ Iskandar -KLM Malaysia- Kiswire -Labuan Reinsurance Ltd- Local Basic Sdn Bhd -Low Yat Plaza Group-Mindshare Communications Malaysia-MISC Bhd-Maybank – International Banking / Transformation Office-MAICA Lamination-Mega LifeSciences-Monash University – BUSECO- Malaysia Timber Industry Board -NEC Inforsis Pacific Region-NTV 7-Nestle Singapore-OCBC Malaysia / Singapore-PJ Development Berhad-Petronas (Finance)- Pfizer Malaysia-Pharmaniaga-Pos Malaysia Berhad- PTP -Quintiles Malaysia-Rentokil Asia Pacific-Reckitt Benckiser (Thailand)- Shaklee Malaysia-Shiseido Malaysia-Sunway Construction-Sumitomo Malaysia- SF Tourism JB - Sime Darby - Siegwark -Tenaga Nasional Bhd-Temperzone New Zealand-Unipac Malaysia-Universiti Tun Abdul Razak (UniRazak CEE)- Yayasan UEM Scholars Program-Verdel Malaysia- Volvo -Western Union (participants from 5 continents)- Woodlandor Berhad -Iskandar Group (IIB)- I-Stone-UEM-Sunway Construction - RF- Jabatan Perhutanan Johor - Visionex Sdn Bhd - Hotel Impiana - Hiso Raw Materials Sdn Bhd
Our Regional Training Location across Asia: Indonesia – Bali / Jakarta / Bandung Thailand – Bangkok / Chiang Mai China – Hong Kong / Shanghai Vietnam – Ho Chi Min City Malaysia:

Volvo Corporate Training
Cyberport Executives Training
Jabatan Perhutanan Johor Training
Sunway Construction
Visionex Sdn Bhd Business Email for Executive (SME)
Hotel Impiana
Workshop on Teaching Creative Writing for Teachers (JELTA Conference)
Copyright © 2001-2018 English Language Workshop. Web design by
xantec solutions
.